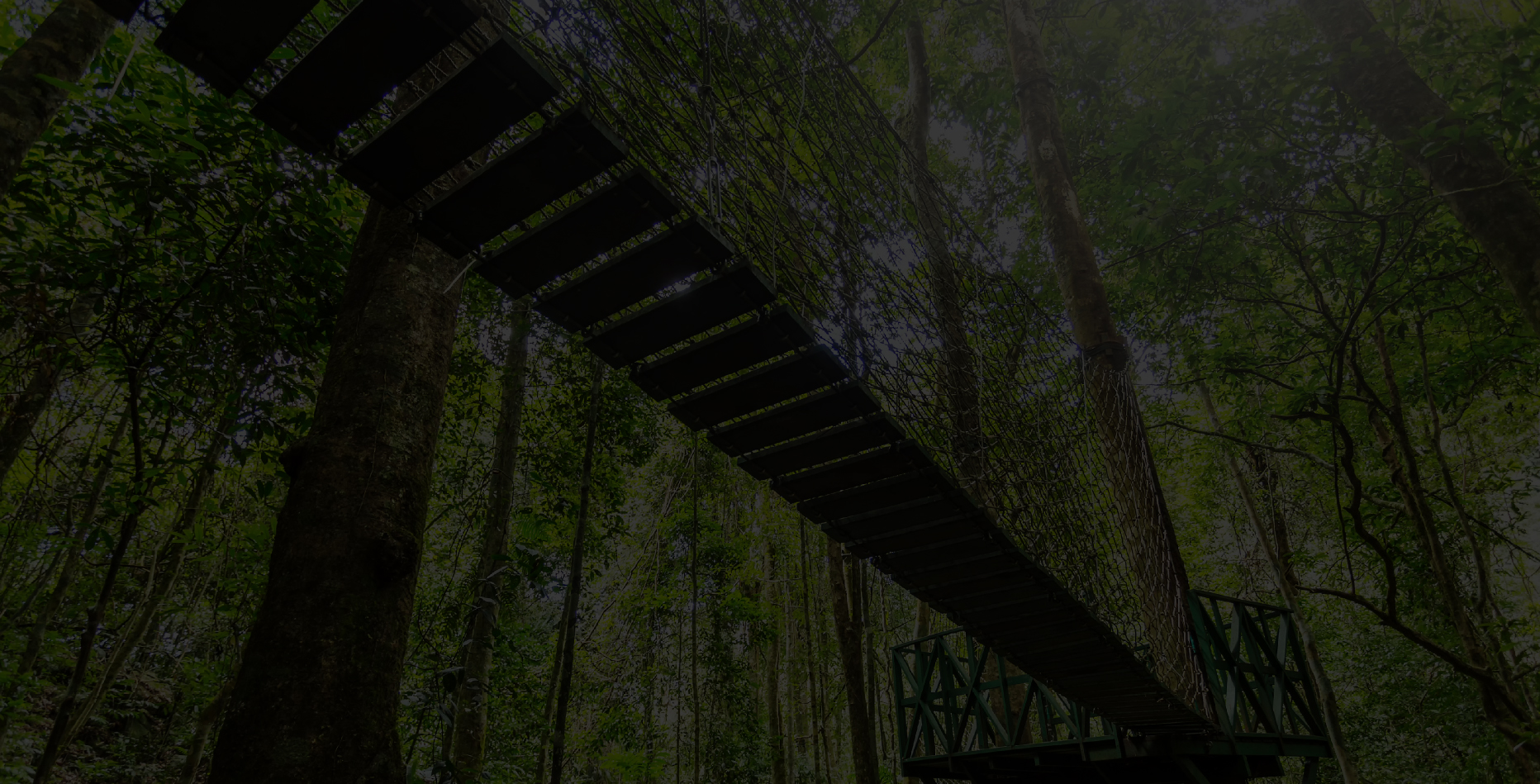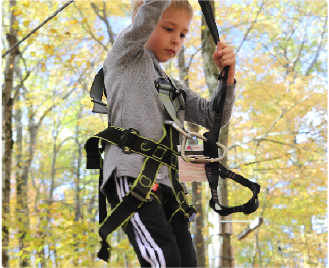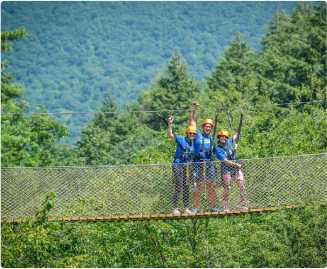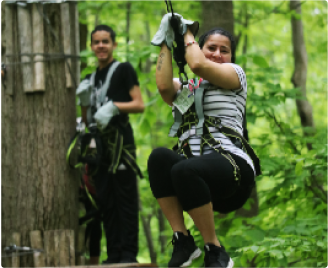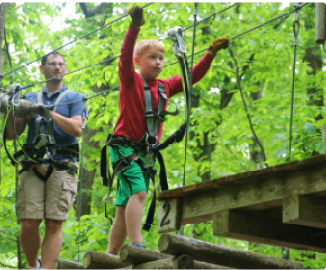 Call (585) 374-1180 for more information.
Reservations recommended to avoid disappointment.
Soar through the trees at Bristol Mountain! Our guided Zipline Canopy Tour features:
7 ziplines measuring 5,000+ ft
4 bridges with spectacular views of the Bristol Valley
2 off-road rides
Longest zip 1,600+ft
A series of challenge courses interwoven within the forest canopy. Our New York Aerial Park consists of:
7+ courses for all ability levels
Each course is made up of 12-15 unique elements
Elements include ziplines, tight rope walks, rope ladders, bridges, and skateboards
Watch your child gain confidence as they navigate, balance, and zip their way through the trees. 2 courses specifically designed for kids aged 4-7.
Experience the unexpected with The Launch, the newest attraction at Bristol Mountain Aerial Adventures, where guests are launched above the forest canopy in an adrenaline filled adventure soaring up to 63 feet in the air and experiencing up to 3.8 Gs.
Current Hours of Operation
May 7th – June 12th
Saturday & Sunday + Memorial Day
9am – 6pm
June 17th – September 6th
Daily
9am – 6pm
September 9th – October 10th
Friday – Sunday + Columbus Day
9am – 6pm
October 15th – November 4th
Saturday & Sunday
10am – Dusk
Additional Weekends beyond November 4th based on weather and demand.
Do you have a large group event coming up that could use a little adventure or are you looking for an exciting new element to add to your next party?
Our Mobile Aerial Adventure Park is just that, mobile! Which means that if you have the space we are happy to come to you!
INTERESTED IN MORE INFORMATION ON WHAT'S HAPPENING AT THE PARK?
BRISTOL MOUNTAIN
Bristol Mountain is the premier ski resort in the Finger Lakes Region of Upstate New York that offers 1,200′ of vertical, 2 high-speed quads, and state-of-the-art snowmaking.
ROSELAND WAKE PARK
Roseland Wake Park is the first and only Cable Wake Park in the northeastern United States. The park features a full-sized cable system and a training cable system.
ROSELAND WATERPARK
Roseland Waterpark is the largest waterpark in the Finger Lakes Region with 56 acres of aquatic adventure and 9 unique attractions for the entire family.